My sister and I have been working on a pair of Art Journals for over a year now.  I made some 140lb watercolor signatures, and we each created our own covers.  Then we've taken turns mailing the books back and forth to each other, so every other page is by the other person.  Here's the most recent one I did.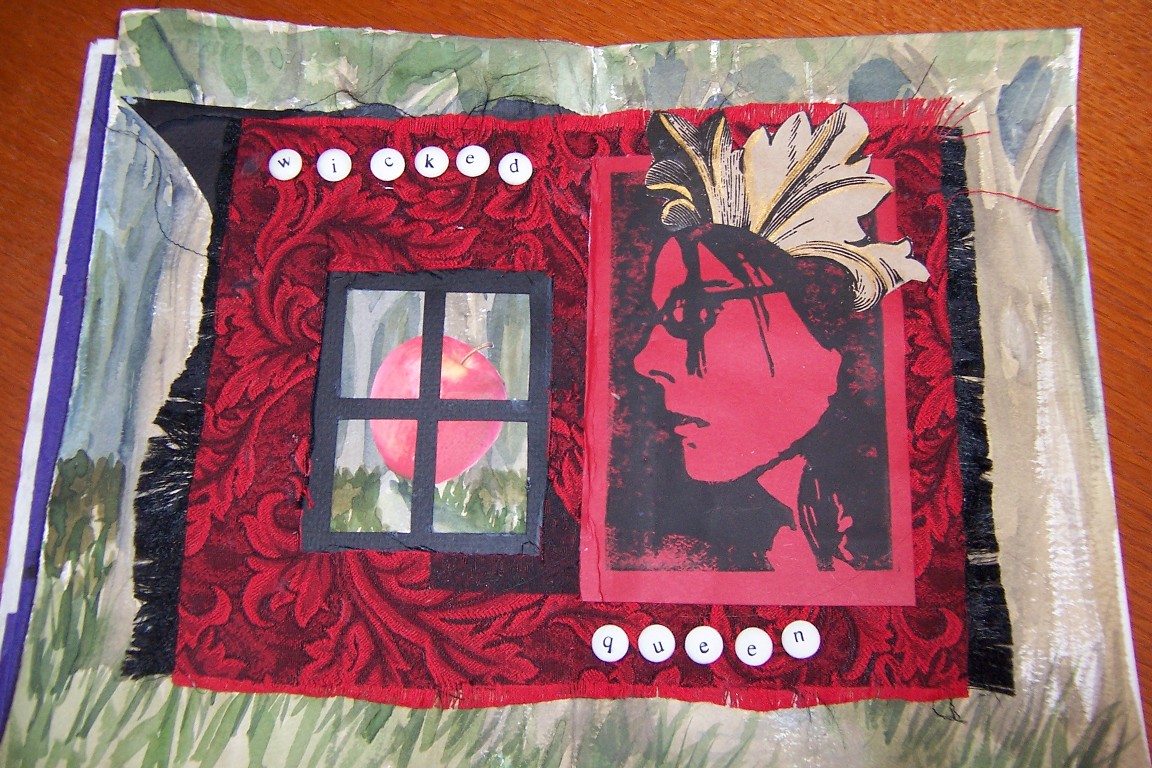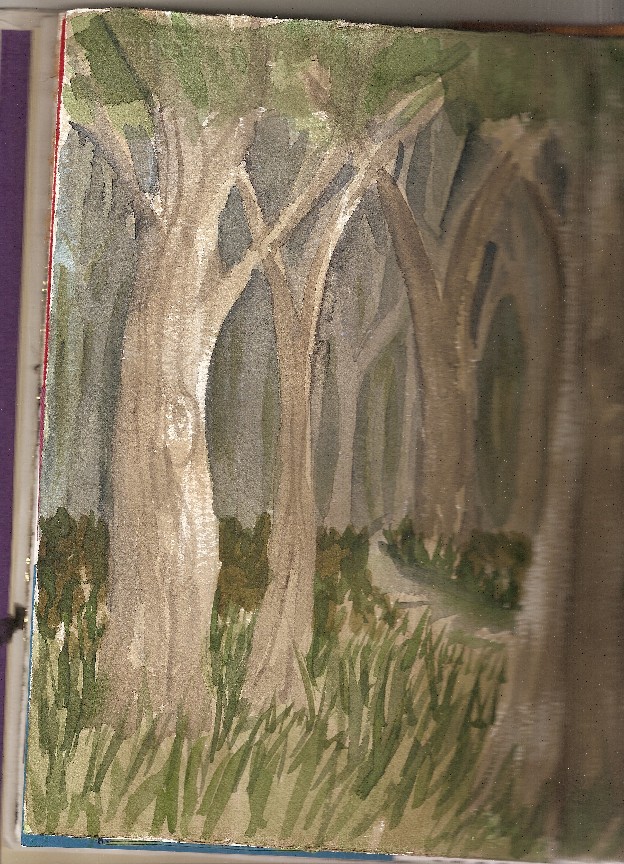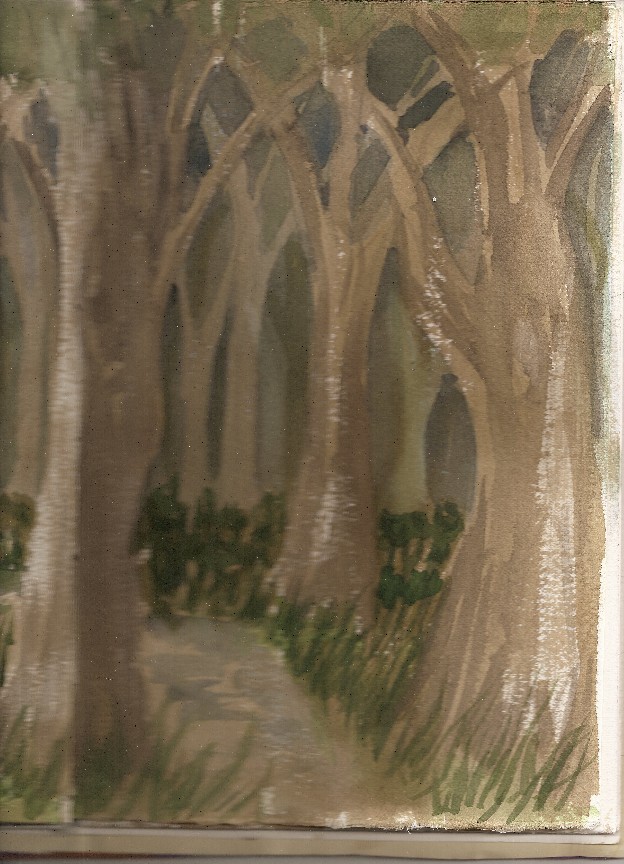 For the background, I painted a forest scene in watercolor.
The profile is a linocut I made.  Actually, I first printed the linocut on the fabric itself, but it didn't look right so I added the black-on-red print to cover it. 
The fabric is a swatch that a friend of mine used to cover a chair. 
The crown is cut out from some wrapping paper from my favorite store.  You can't tell in the photo very well, but the crown has metallic gold highlights.
The buttons, which spell out 'wicked queen' were scrapbooking supplies that were on sale.  They're lamentably short of 'e's, so if I use them again it will probably spell "sky turd" or something. 
This journal entry took me a lot longer than some of the other ones I did, not just because I painted an entire picture before covering it.  I fiddled with the composition for most of a week.