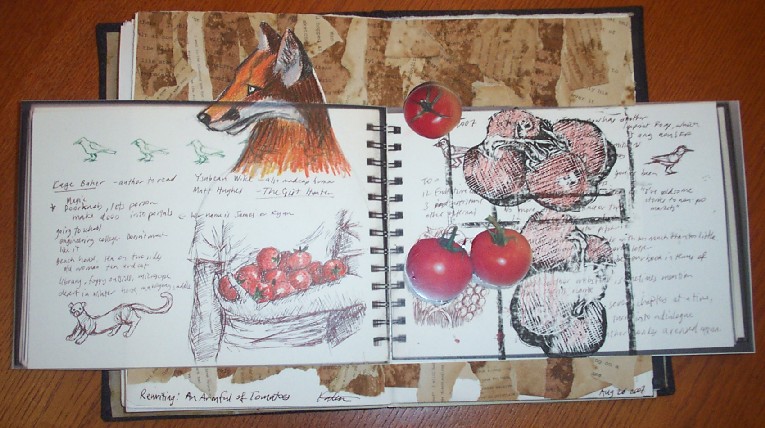 This is my latest page in the art journal I'm sharing with my sister.  I used copies of the notes I took at Clarion for the background, and the brown paper are tea-stained scraps of two short stories I wrote.
The title of the piece is Rewriting: An Armful of Tomatoes. My analogy is that carrying an armful of tomatoes is like trying to write a good second draft; how do you get more without losing what you've got?
The fox is drawn in colored pencil. Why a fox?  I like foxes, and they're easy to draw.