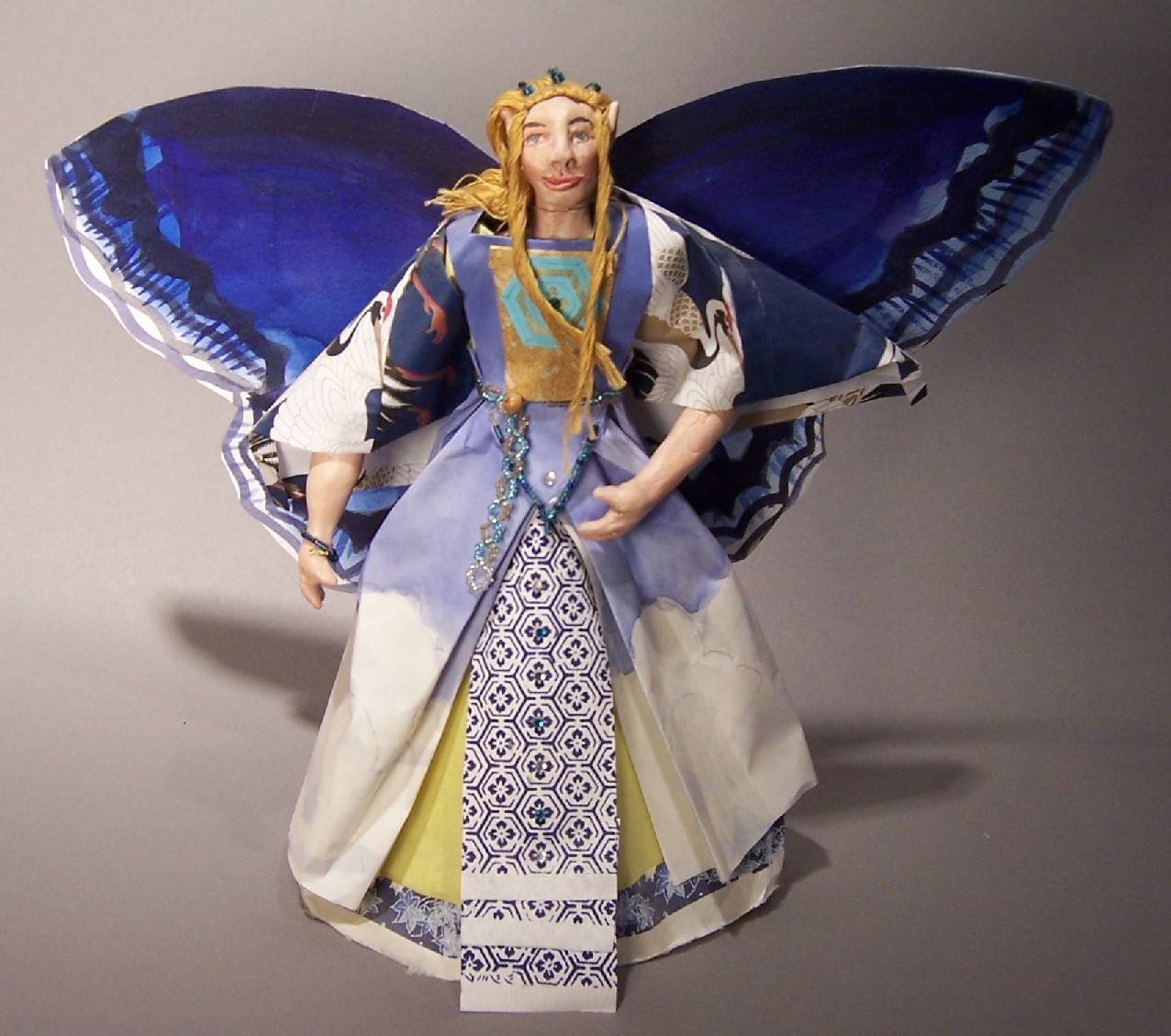 This is one of my old faeries, one of the first I made with paperclay faces. She's also one of my favorites.
Everything is made by hand.  I painted the wings, made the hair, made the dress from my own pattern, sculpted the face and hands and feet, painted them, wired them together, etc.  Pretty much the only thing I didn't do was make my own beads.  It takes hours and hours of work, and I have to dip extensively into my paper and art supplies.  When I sold them at art fairs, I grossed in the very low two figures for them.  This is what made me decide to not make art to sell anymore.  I don't think people appreciate art, especially if they don't spend very much for it.  I'd rather give my art away to someone who will love it than sell it for too low a price.

This work is licensed under a Creative Commons Attribution-Noncommercial-Share Alike 3.0 Unported License.