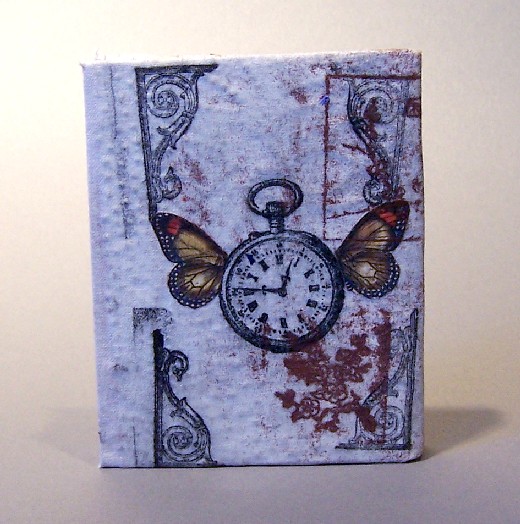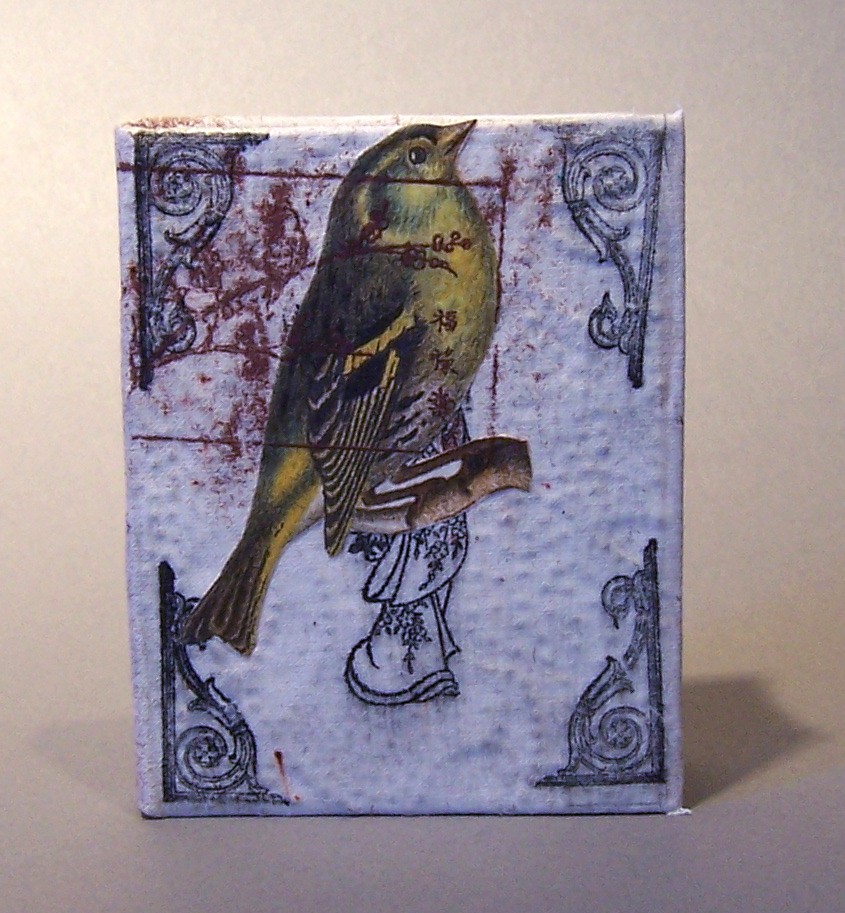 This is a book I made for Jeff Vandermeer, one of my Clarion teachers.  Like the others, it's approx. 3″ x 4″x 1/2″. I wanted something a little surreal, a little weird, and the sort of Victorian-era artwork makes it slightly steampunk.    Originally the cover was meant to have a cat's head on a geisha's body, but the stamping didn't work out right.  I had trouble with this in that the ink I used to stamp with didn't dry properly, and after waiting two days for it to stop smudging, I gave up and just coated it with acrylic medium.  The stamps and the decoupage images are pasted onto muslin. 
One nice thing about this book cover is that it's textured.  I had a sample book of some textured papers, and one had dots all over it like braille graffiti.  When I pasted it to the underside of the muslin and pressed, the texture transferred itself to the cloth.  The faint brown bird and branch overlay is a stamp with copper embossing powder.
 This book, unlike many of the ones I did, has colored endpapers.  I don't like doing the endpapers, because I don't often get them placed in properly, and because I often lack paper of the proper weight that isn't either very plain or too expensive. Perhaps I need to make more trips to the paper store….