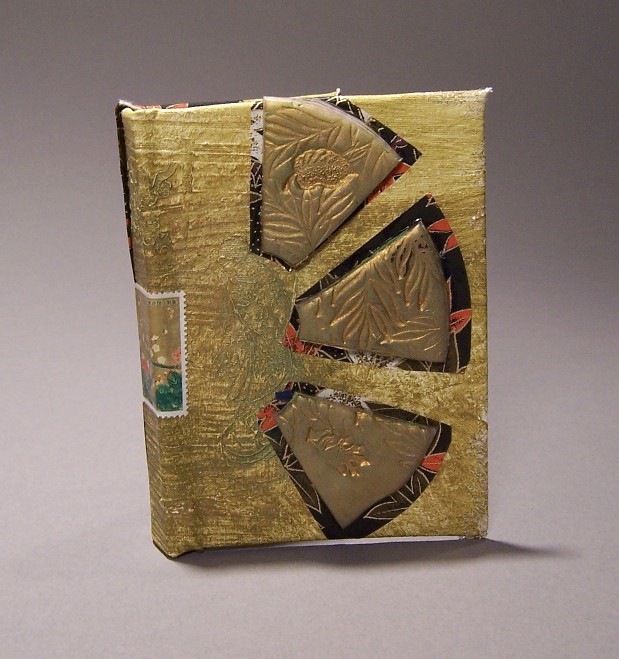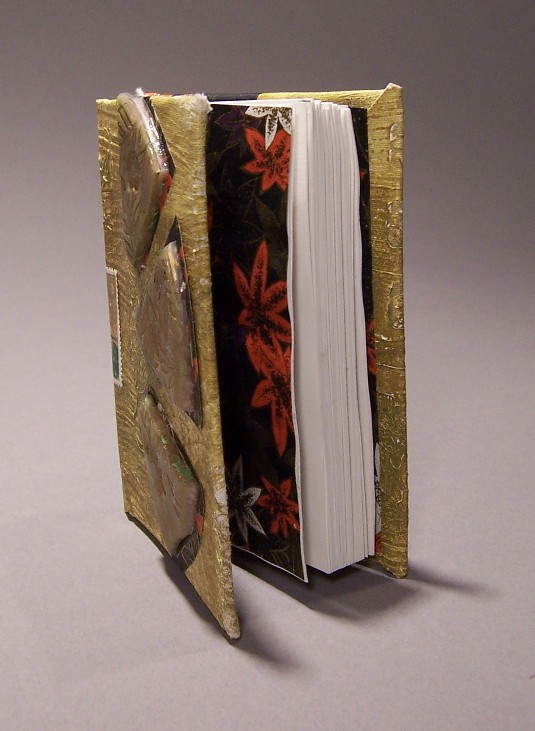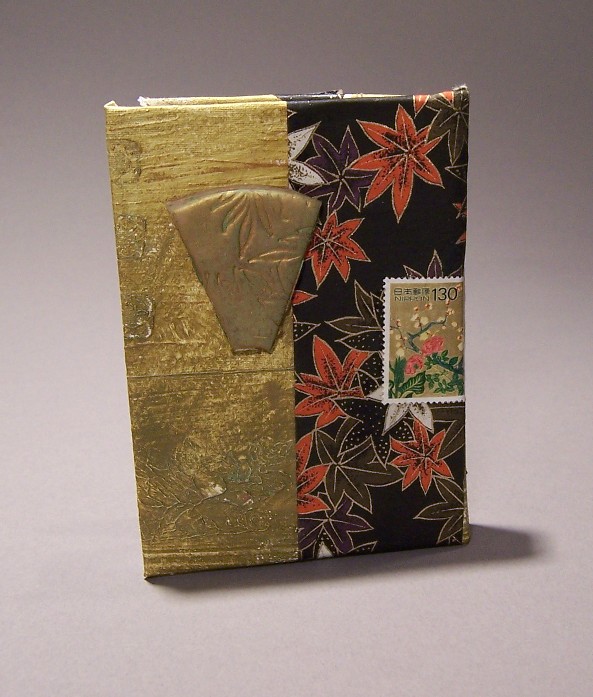 For this book cover I started by gessoing over cotton cloth.  Then I impressed in the wet gesso with some stamps. There's a crysanthemum, a cherry branch, and a geisha, as well as something that looks like a stylized five pointed blossom.  When the gesso dried, I painted over it with greenish and gold metallic acrylic. I rubbed some of the paint off to emphasize the texture.
The fimo embellishments were ones I made several months ago.  I rolled out a thin slab of translucent fimo, then pressed stamps into it.  After that I cut wedges and a center circle by using an apple corer.  After they were baked, I painted them gold.  The effect was rather more subtle than I liked, so I emphasized them with the maple leaf paper. 
The paper is tough (expensive) multi-print washi that I bought in Japan. I used some more for the endpapers, and for the strip on the back cover.  The gold stamp on the spine was one that was issued while I was in Japan as part of their "International Letter-Writing Week".  I wrote a lot of letters (hundreds and hundreds) in the two years I was there, so I came to be very familiar with every stamp in the 130 yen denomination.