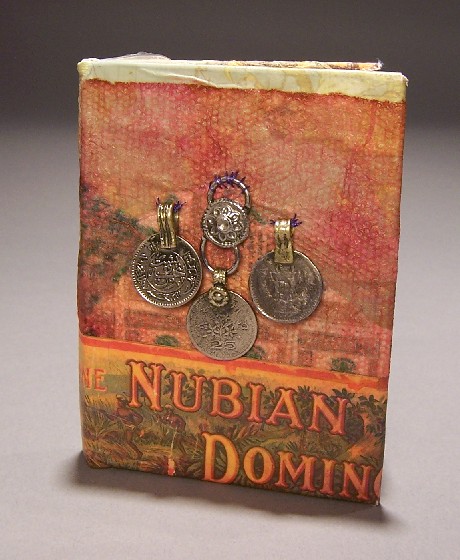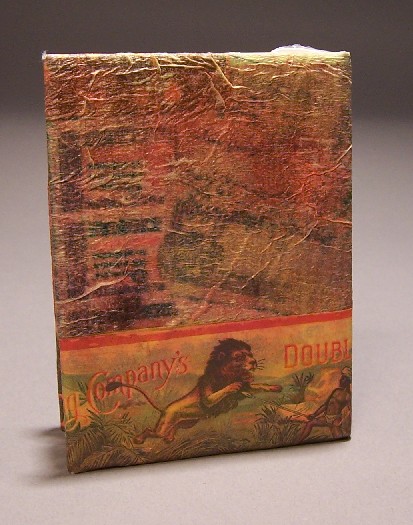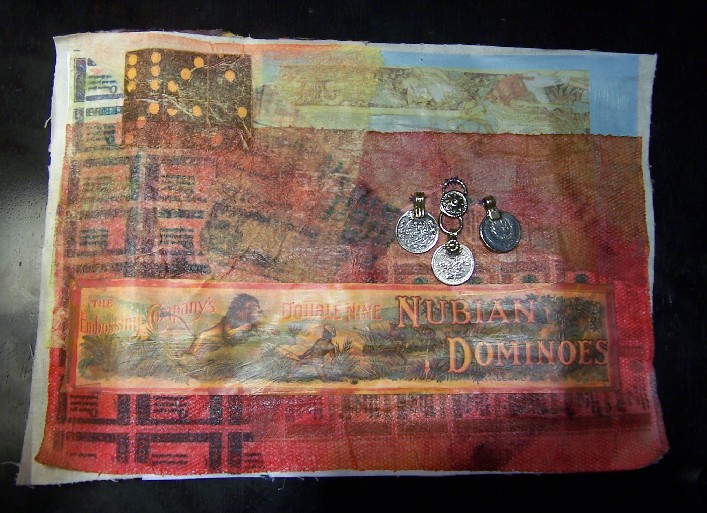 This book is hand-bound, like my others, approx 3 1/2 inches by 4 1/4 inches tall, and about 1/2 inch thick.
I took a picture of the cover before I attached it to the book blank, to show what the image looked like in full.  I started with a piece of beige cotton, then layered photocopies of stamps and stationary with acrylic medium.  Over this, I applied painted paper towel, seperated into layers for more translucency.  The dominoes, and the logo of the lion, were purchased scrapbooking paper.  After I'd layered enough to give me a texture I liked, I sewed the kuchi jewelry on the front.  The endpapers are orange handmade paper from Tibet.
I have someone in mind to give this to, but I hope to soon have enough to put on my etsy store 'Scarletcrow' here.