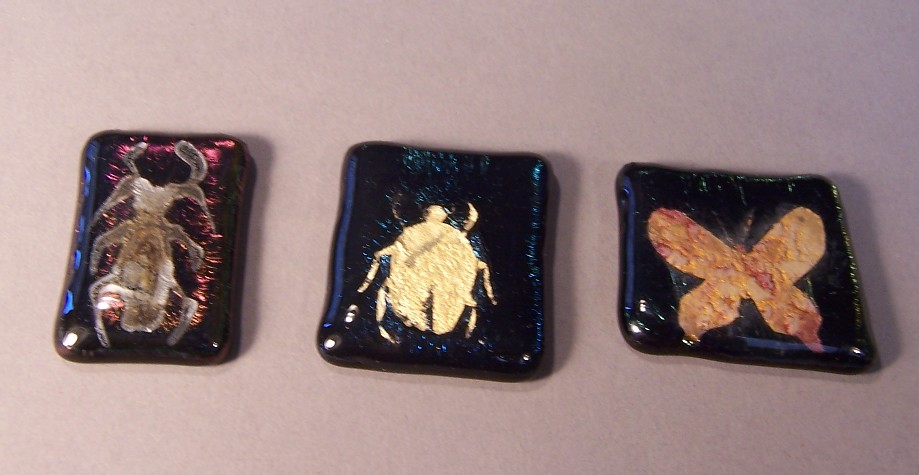 At this point in the class, I decided to just go and buy some more clear glass. If you ever take a glass fusing class, be aware that you will likely use more clear glass than any other color, for capping dichro if nothing else.
I hadn't yet tested the mica pigments yet, so the one on the left isn't great quality. That's not why it looks mutant though.  It looks mutant because someone suggested trying to draw on the glass with glue and using that to make a beetle.  I tried it.  It's rather globular.  The elmer's glue bottle doesn't have the control I want for fine art.
The butterfly on the right was a different color. I wish I knew which one. As you can see, it retained some of the pinkish hue of the pearl x mica pigment powder.