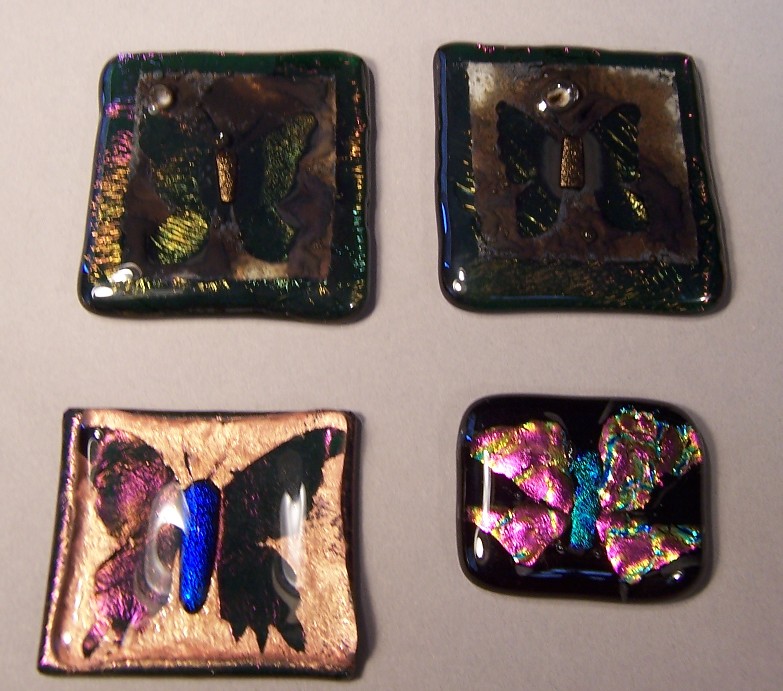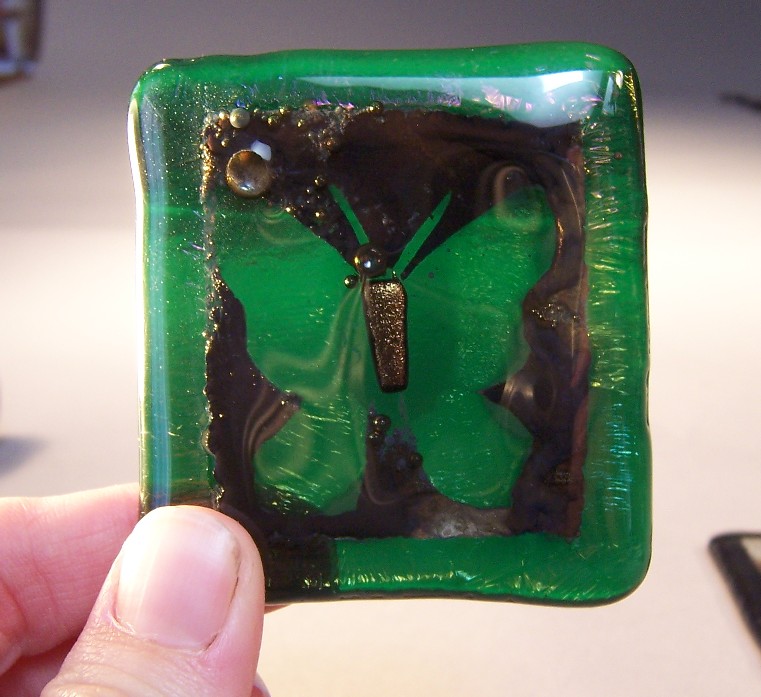 Now that I'd done a few beetles, I decided to see if I could make a butterfly that looked okay. Butterflies are easy to do poorly, and hard to do well. I find that if I stray too far from a photograph or good drawing of a butterfly, it doesn't look as real as I'd like.  I tried doing some butterflies that had the mica pigments in negative and the butterfly in positive.  I think these look pretty good, as far as the shape.
One of the things I did here was try out the dichroic glass. Dichro glass is absolutely beautiful, and exorbitantly expensive. I bought a 2.5 oz scrap pack for about $26.  If you buy it by the sheet, it starts a $1 a square inch.  It's stunning to look at, and some glass fusers do nothing but dichroic glass on simple backgrounds.  I didn't want to just cut chunks and pretend it was jewelry though, I wanted to make something. So here I used the dichro scraps for the body, and in one case the wings of butterflies.
The second picture shows what the glass looks like when you hold it up to the light. It's iridescent green.  The iridescence does funny things to the glass that's on top of it, as I found out (and will explain more about in the next post.)  The mica pigment also does funny things to  the glass, namely, makes it not want to stick.  I think that's why I got those ugly air bubbles.