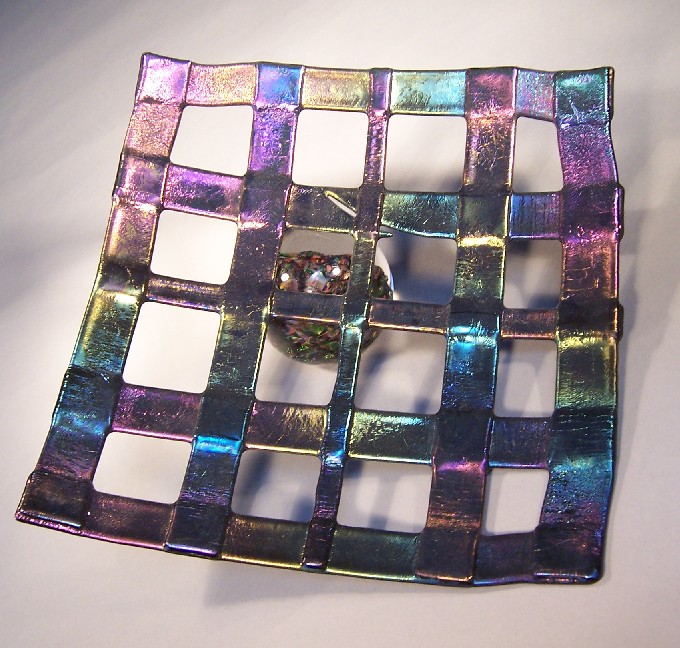 Here's another thing that people do when they make fused glass pieces; they make slumped bowls and trays.  I had less enthusiasm for this, because I'm a potter, and pottery makes functional, sturdy, dishwasher-safe pieces that don't cost $60 in raw materials.
There's a flaw in one of the bands because I tried to cut it while sitting down.  Apparently, you can't do that.  I ruined a lot of glass before someone told me.  After I stood up, my cuts came out right.  I was so impressed by how much better it was that I got some bed risers and raised my studio table at home by seven inches or so so that I can work on my art pieces while standing.
You might think a tray like this has little function, but I intend to give it to my sister to replace a fruit bowl I'd made for her years ago that got broken.  It's good to keep fruit slightly elevated, and exposed to air, so you don't get those moldy spots underneath it.