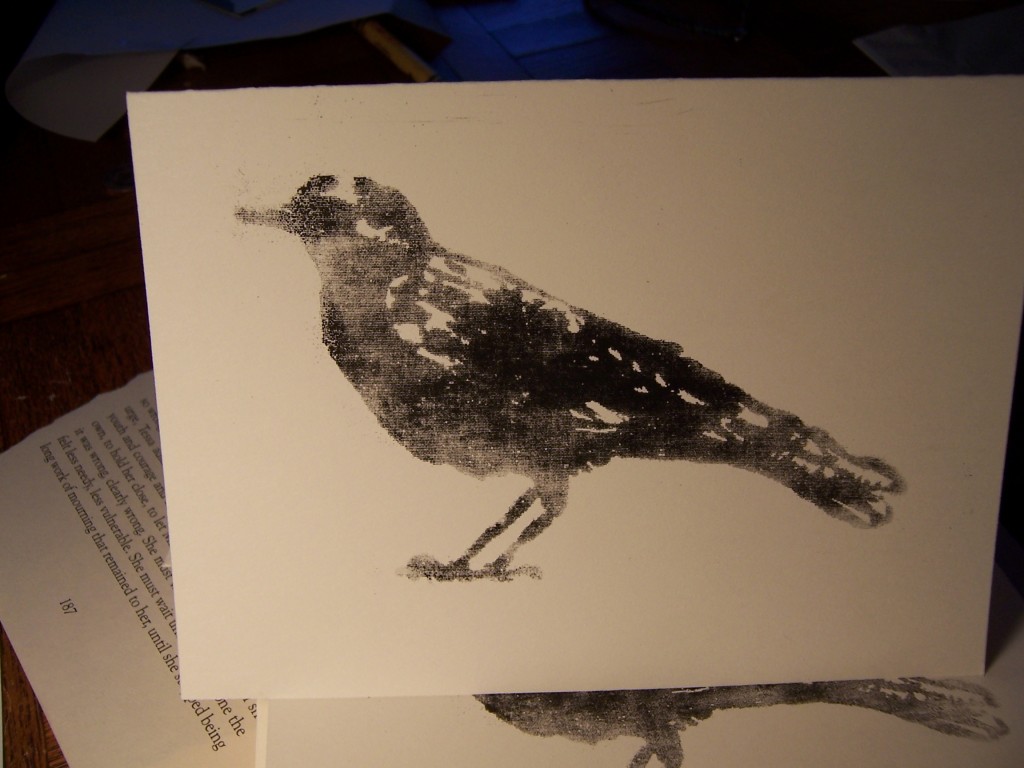 After I finished silkscreening my tee shirts, I wanted to see if I could use blockprinting ink on the silkscreen.
I had to wash the silkscreening ink off, and it specifically said that you mustn't have any ink on the silk or you would ruin it, so I scrubbed fiercely.  I didn't realize that the ink stained, and that part wouldn't come off, so I ended up scrubbing some of the resist off. There were pinholes in it after I washed it. I also ended up washing loose the adhesive on the masking tape, so I had to use a paper as a block for the top of the card.
I did manage to answer the question that Google couldn't answer for me, namely, "Can you use blockprinting ink on a silk screen?"  In a word: yes.  However, my first few prints had too much ink, and the images became unpleasantly smeared and dotted on the left side of the image.  These later ones are fine for cards, I think. They have an interesting fabric texture on them, and I like the inconsistency.