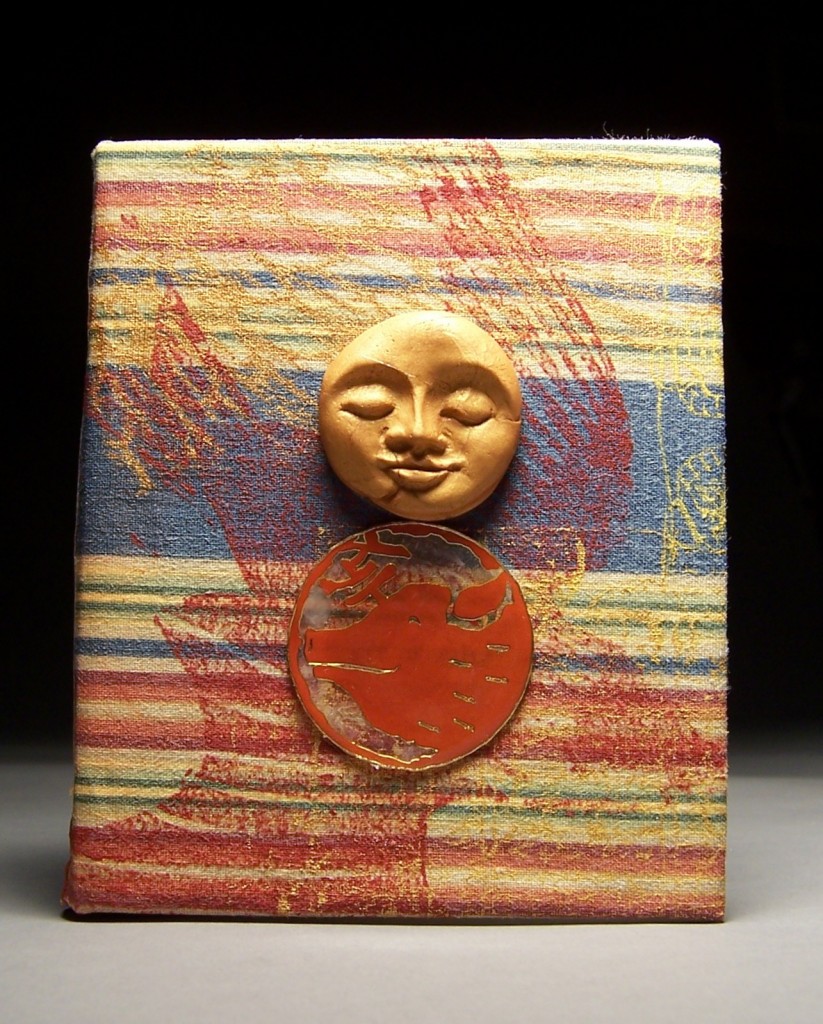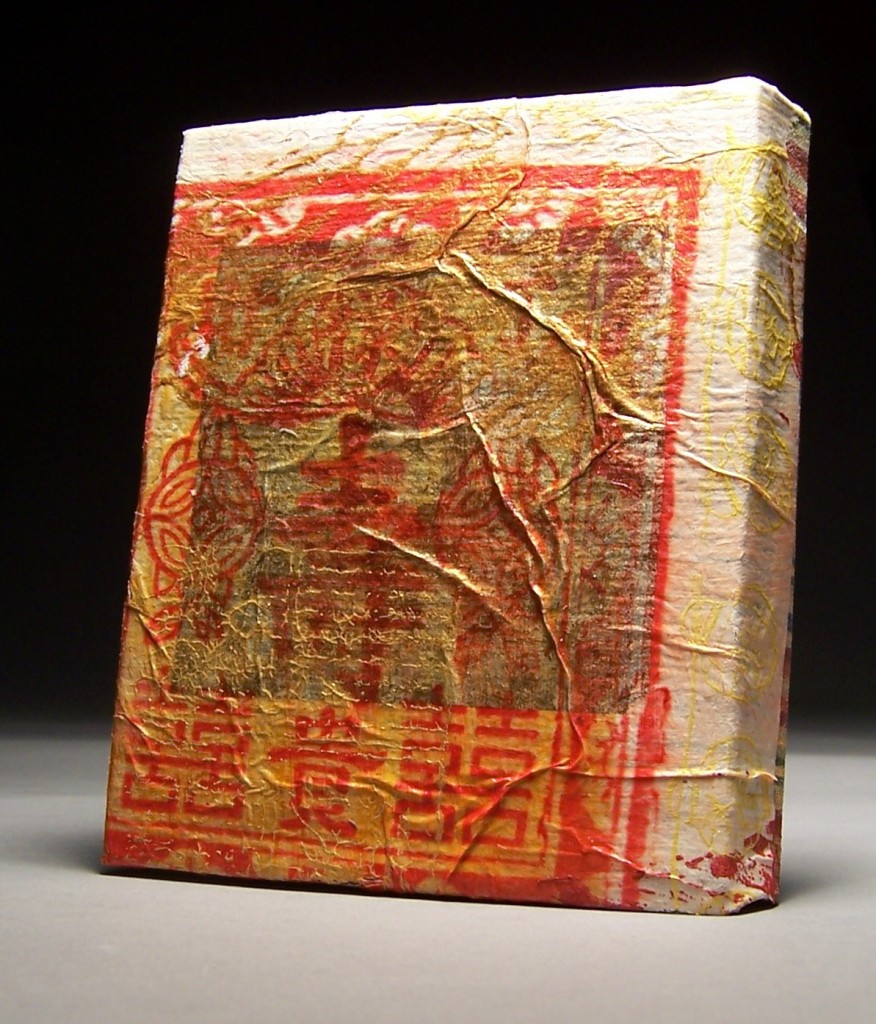 The name of this book came from the epoxy sticker on the front. My friend sent it to me from Japan, home of the most wonderful stationary stores I've ever seen. She sent it in the year of the pig, a few years ago, and I couldn't bear to part with it, so I put it in my card catalog of reusable junk.
For the cover, I started with a piece of striped cotton, which I pasted a sheet of joss paper onto, much like the grackle book. Since I already had the wings silkscreen out and the gold and interference paints ready, I silkscreened a pair of golden wings onto the cloth, then got out my commercial stamps and pasted the yellow lanterns here and there for a focal point.  I tried to stamp the gold on the joss paper too, but the effect is so subtle that I can't even make out the design.
I also used my swallow linoblock (which makes frequent appearances in my art) and made a red swallow right across the cover.  Once that was done, I was ready to glue the cover onto the book, and then I used origami paper with kimono designs for the endpapers. Only after all that was fastened securely to the book did I glue the face onto it. The face is made of polymer clay (gold clay) and I used a commercially purchased press mold. I made a bunch of them and had them lying around for when I happened to need a focal point for a book.