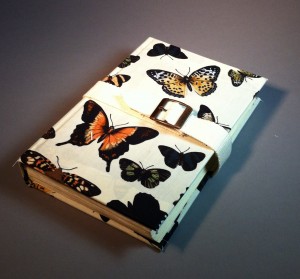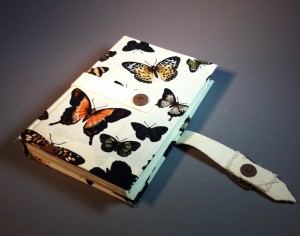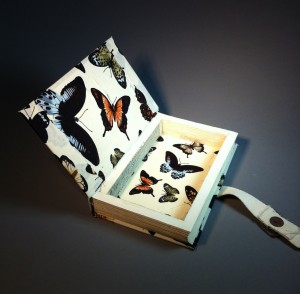 This is the book I decided was good enough to give to my friend for her birthday. She also got a scrabble tile pendant which happened to have a butterfly on it. It was coincidence, but I ran with it and gave her a butterfly sticker and a butterfly card.
Like the striped book, this has a thicker strap, but like the blue book, it has a snap sewn on the underside of the buckle for easier opening.
The inside of the book is just big enough for a phone, a pen, some keys, and maybe a tube of lip gloss. I will probably make more of these, now that I know how to do it easily.