ANIMAL MAGIC
(for people aged 9-12)
11-year-old tomboy Scar loves animals and would give anything to be one. One day she gets her chance when she rescues a hurt bird with magic powers.
Soon Scar meets a talking invisible dog named Dusty, and a talking cat named Miu who offers to give her magic powers. But Miu betrays them and turns her brother into a cat instead.
Since Scar's parents don't believe that the new orange kitten hanging around is their son, it's up to Scar and Dusty to save him. With the cat army growing stronger by the day, it will take all their resources to save her brother before it's too late.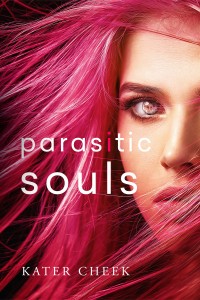 PARASITIC SOULS
Fiona loves LA, but she loves her step-mom even more, so when she gets a call saying Carlotta isn't acting like herself, Fiona drops everything to return to her old hometown. When Fiona arrives in the wine-country town of Clementine, she finds that her step-mom literally isn't herself—someone else is looking out through Carlotta's eyes. With the help of a young warder named Sophie, a foul-mouthed parrot, and two cute, magically talented boys, Fiona has to figure out who has taken over Carlotta's body and how to get rid of the parasitic soul. But the greedy men who developed this technology stand to make a lot of money selling host bodies to wealthy souls, and they're not about to let anyone stand in their way.
Paperback,  Smashwords, Amazon/Kindle
ALTERNATE SUSAN
Susie Stillwater summoned a djinn and made a wish to go to an alternate reality where her siblings were still alive. Susie Stillwater switched places with her alternate counterpart and got her wish. Her story is over.
But Susan Stillwater's story is just beginning. She's stuck in a not-quite-right version of her home town, where her brother and sister are dead, the magical investigation bureau is asking her about the illegal summoning of a djinn, and a talking lizard claims he only wants to help. Susan has to find her missing mother, dodge sleazy-hot men who want favors, and try to find a way home again …
… all before the djinn collects payment for his wishes, which weren't as free as Susie thought.
Paperback, Kindle, Smashwords, Kobo, Nook
MULBERRY WANDS
Susan never expected to find a corpse in her backyard, especially not one no larger than a doll. Her well-intentioned burial and investigation attracts the notice of the victim's kin. They think she murdered him, and they want vengeance.
Griff just wants a little more money. When his friend's squirrelly cousin offers him a side job selling magic wands, he feels his luck is finally starting to change. But there's something strange about the beautiful girl he just met, something not quite human.
Paul is a human member of the Sunwards. When its parliament orders him to investigate a mage, he doesn't realize he will have to choose between the woman he's falling for and the society he pledged his life to.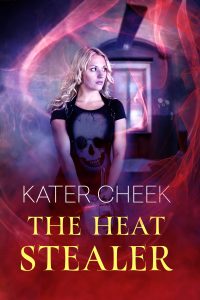 THE HEAT STEALER
First, they lose a roommate. Then they lose the air conditioner. With no money to fix it, Susan, Zoë, and Griff get desperate enough to turn to magic to keep from losing the house. Susan casts spells to solve both problems. When their new roommate's metaphysical disability magically keeps the house cooler, everyone thinks they've gotten lucky.
And then everyone stops sleeping.
Susan discovers the new girl has a dark trail of accidental deaths in her past; nearly everyone who has lived with her has gone insane or died. But even after Griff and Zoë suffer horrible accidents, no one believes Susan's theory that the new roommate is to blame. Susan decides to find a way to cure her new roommate's disability before she loses everyone she cares about.  
BINDI MAGIC: Contains the first three books of the Kit Melbourne Series: SEEING THINGS, TREEMAKER, and DAYRUNNER
DAYRUNNER MAGIC: Contains the second three books of the Kit Melbourne Series: FAERIE KILLER, CHANGER'S TURF, and HAWTHORN HEX Paperback, ebook, kindle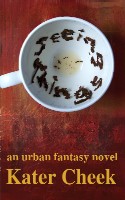 SEEING THINGS. A Kit Melbourne Novel. (Book One) Smashwords. Kindle. Createspace (Paperback)
Coffee shop barista Kit Melbourne inherited a magic jewel to let her tell the humans from the glamour-disguised faeries, the Goth poseurs from the real vampires. Her bindi lets her know which witch casts real spells and which one just went through the motions. The only trouble is, plenty of people want a jewel like hers. And someone is willing to kill for it.
TREEMAKER. A Kit Melbourne novel (Book Two). Smashwords. Kindle. Createspace (Paperback)
Something is wrong with Kit's boyfriend, really wrong. Kit knows he's under a curse, but no one seems to believe her or want to help her–except Fain, the sexy vampire with ulterior motives. When she's not working inhuman hours making a fake forest for the creepy and mysterious Ms. Yseulta, Kit is busy gathering the ingredients to throw off the curse. The only trouble is, the last ingredient grows in the Realm of the Faerie, a place that probably doesn't even exist. And time is running out…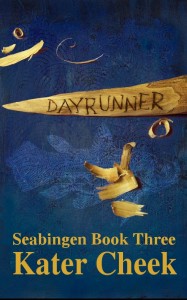 DAYRUNNER. A Kit Melbourne Novel (Book three). Smashwords. Kindle. Createspace (Paperback)
Despite her broken heart, Kit has finally gotten her life under control. She's got an exciting new job as Dayrunner to the Vampire Guild Leader. She has a new circle of friends, new teachers, and a boyfriend who can't get enough of her.
She's frustrated that every ward she makes falls apart when she's not looking, and she hasn't been able to keep her nosy friends from asking the wrong questions. However, she's sure that once she convinces the human-hating Guild that she's not really involved with the coup attempts against her boss, and once she figures out who keeps leaving death curses for her, and if she could just fall out of love with her ex-boyfriend, she'd have everything under control.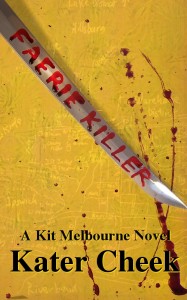 FAERIE KILLER. A Kit Melbourne Novel. (Book Four) Kindle, Smashwords,  Createspace (Paperback)
Rosenkranz is dead, along with her host Paisey. Morales is convinced that the killer is a vampire hunter, and Paisey was merely collateral damage. Why else would Rosenkranz have been completely decapitated?
But as Kit investigates Rosenkranz's host, she discovers that Paisey wasn't a human at all, but an immigrant from the Realm of the Faerie. Kit becomes convinced that Paisey was the real target. Rosenkranz just happened to be in the wrong place at the wrong time.
Morales doesn't believe in faeries, and thinks that Kit's faerie killer theory is just a crazy story. Until Kit goes missing…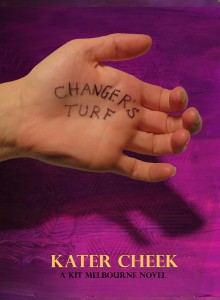 CHANGER'S TURF. A Kit Melbourne Novel (Book Five) Kindle, Smashwords, Createspace (Paperback)
From Selkies in the Puget Sound to were-Javelinas in the high deserts of New Mexico, to were-cougars in Appalachia, Kit uses genealogy research of her husband's family to find out what's gone wrong with American werewolves, and why they have kidnapped her new cousin's children.
For Kit,  the quest is deeply personal. But she's not the only one who wants the boys. Tom, a private investigator who wants the kids for reasons of his own, has taken advantage of a deep betrayal to spy on all of Kit's plans …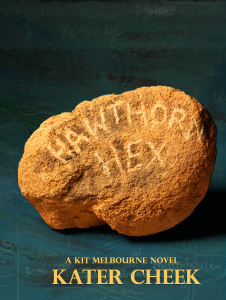 HAWTHORN HEX. A Kit Melbourne Novel (Book Six). Kindle, Smashwords, Createspace (Paperback)
When a civil war causes vampires to spill into Seabingen, Kit is ordered to create a city-wide ward to keep them out. A ward like this has never been made before. A ward like this is only possible in theory.
As Kit struggles with dangerous theoretical magic, her home life begins to unravel. With Fenwick gone more often than he's at home, Kit has to rely on Tessali to take  care of her household. But Tessali has dangerous secrets that threaten them all.
How can Kit protect her city, and her home, when the enemy is already inside?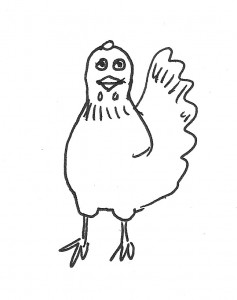 COOP DE GRACE  The complete, two-year collection of chicken comics from the website of the same name. Paperback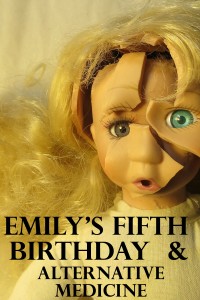 "Emily's Fifth Birthday" & "Alternative Medicine" Smashwords, Kindle
Two literary science fiction short stories about women making difficult life choices. The A side, "Emily's Fifth Birthday" was a semi-finalist in the Writers of the Future contest. The B side, "Alternative Medicine," was originally published in Alternative Coordinates.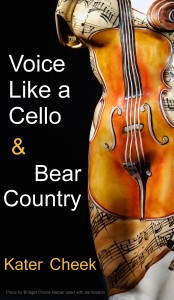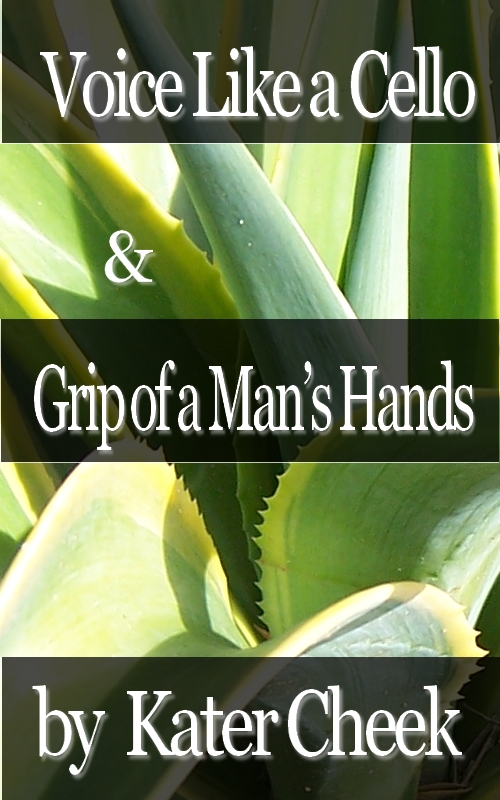 "Voice Like a Cello" & "Bear Country" Smashwords, Kindle
Two fantasy short stories about people who are haunted by (and protected by) the unseen. The A side "Voice Like a Cello" was originally published in Fantasy Magazine, and was a Locus recommended pick for 2009. The B side, "Bear Country" is an award-winning story originally published in the print magazine Pagans and Witches.
"Mean Little Kitty" & "Waiting Room at the Hero League" Smashwords, Kindle
Two humorous fantasy short stories involving cats. "Mean Little Kitty" is available for the first time."Waiting Room at the Hero League" was originally published in Big Pulp.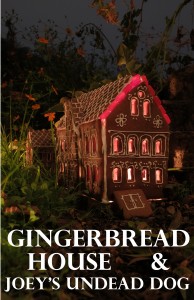 "Gingerbread House" & "Joey's Undead Dog" Smashwords, Kindle
Two weird, funny, horror stories. "Gingerbread House," which originally appeared in Weird Tales in 2010, involves a reality show in which contestants live in a house made of cake in the middle of nowhere. "Joey's Undead Dog" deals what happens when a young necromancer suddenly comes into his powers.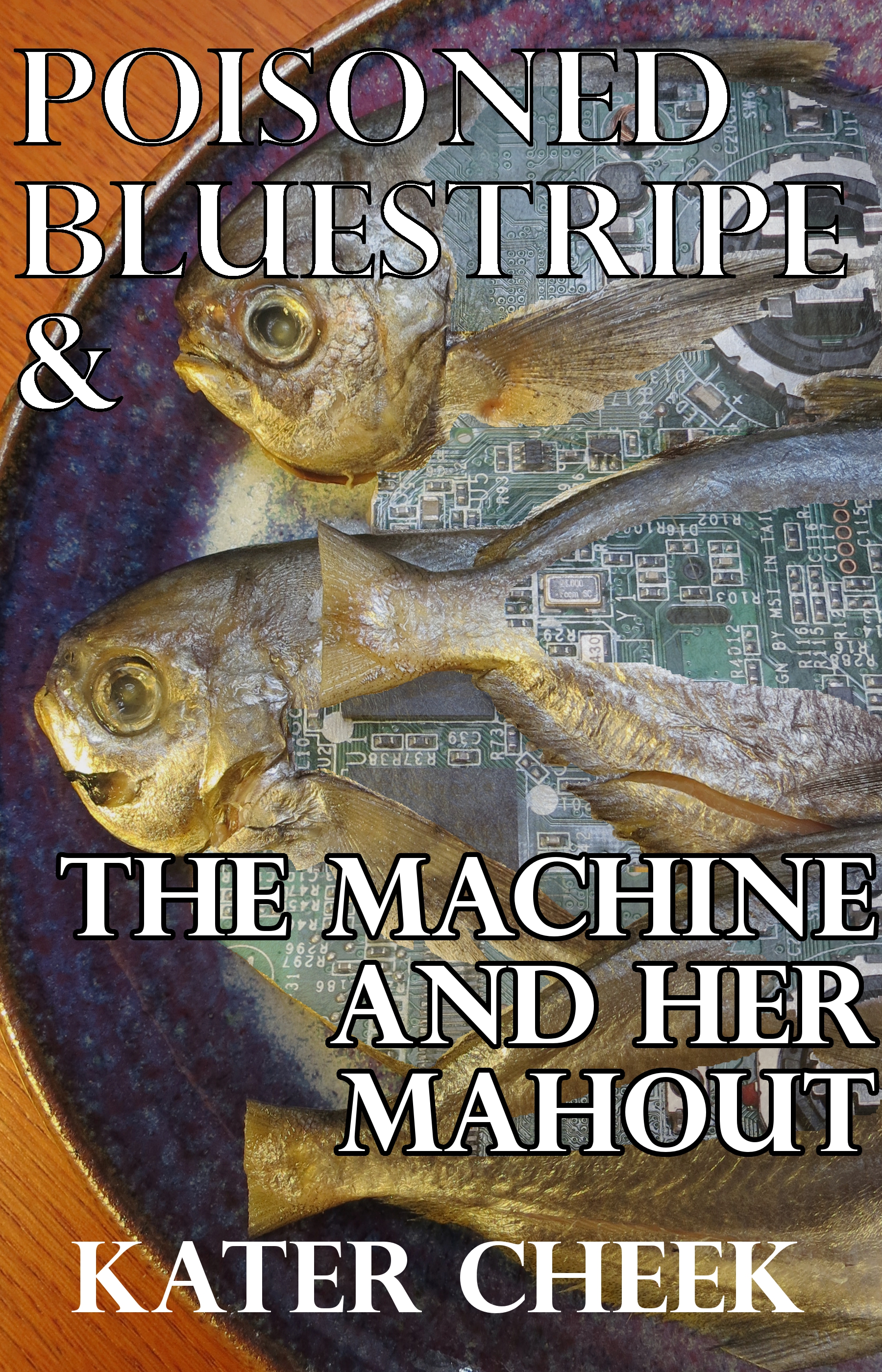 Poisoned Bluestripe & The Machine and Her Mahout: Two hard science fiction short stories about the perils of colonization. In Poisoned Bluestripe, an idealistic investigator tries to prove a colonial culture innocent of genocide. The Machine and Her Mahout, a semi-finalist for the Writers of the Future contest, deals with the enduring love between a man and his sentient mining machine.  Smashwords Kindle
The Steampunk User's Manual, "Bottlecap Magnets"; October 2014
BayCon Program, "The Magician's Butler"; May 2012
In Englisch, "My Bloody Disability"; May 2011
Crossed Genres, "The Red and Green Kerchief"; August 2010
Alternative Coordinates, "Alternative Medicine"; May 2010
Weird Tales, "Gingerbread House"; April 2010
Pagans and Witches, "Bear Country"; February 2010
Last Drink Bird Head, "Cocktail Napkin Name"; Wyrm Publications, October 2009
A Fly in Amber, "Marshmallows"; March 2009
Big Pulp, "Waiting Room at the Hero League"; January 2009
The Living Dead, "She's Taking Her Tits to the Grave"; Night Shade Books, September 2008
Coyote Wild, "Melder's Drink"; June 2008
Ideomancer, "She's Taking Her Tits to the Grave"; June 2008
Susurrus: The Literature of Madness, "Oysters"; March 2008
Riverwalk Journal, "A Job Well Done"; November 2007